Leadership Memphis invites you to join our Virtual Conversations as we talk about Leadership during COVID-19.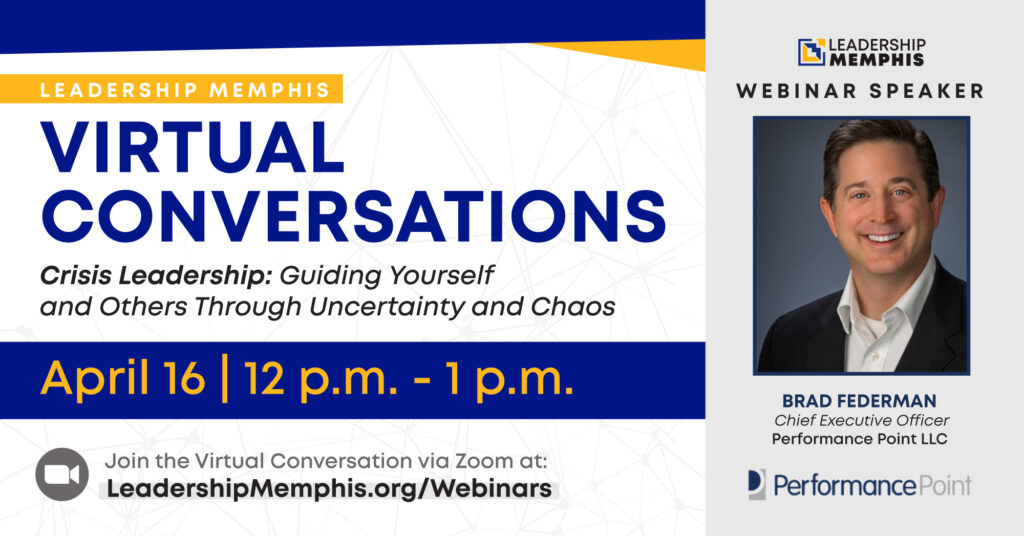 Our first conversation is Crisis Leadership: Guiding Yourself and Others Through Uncertainty and Chaos by Brad Federman, Chief Executive Officer of Performance Point LLC.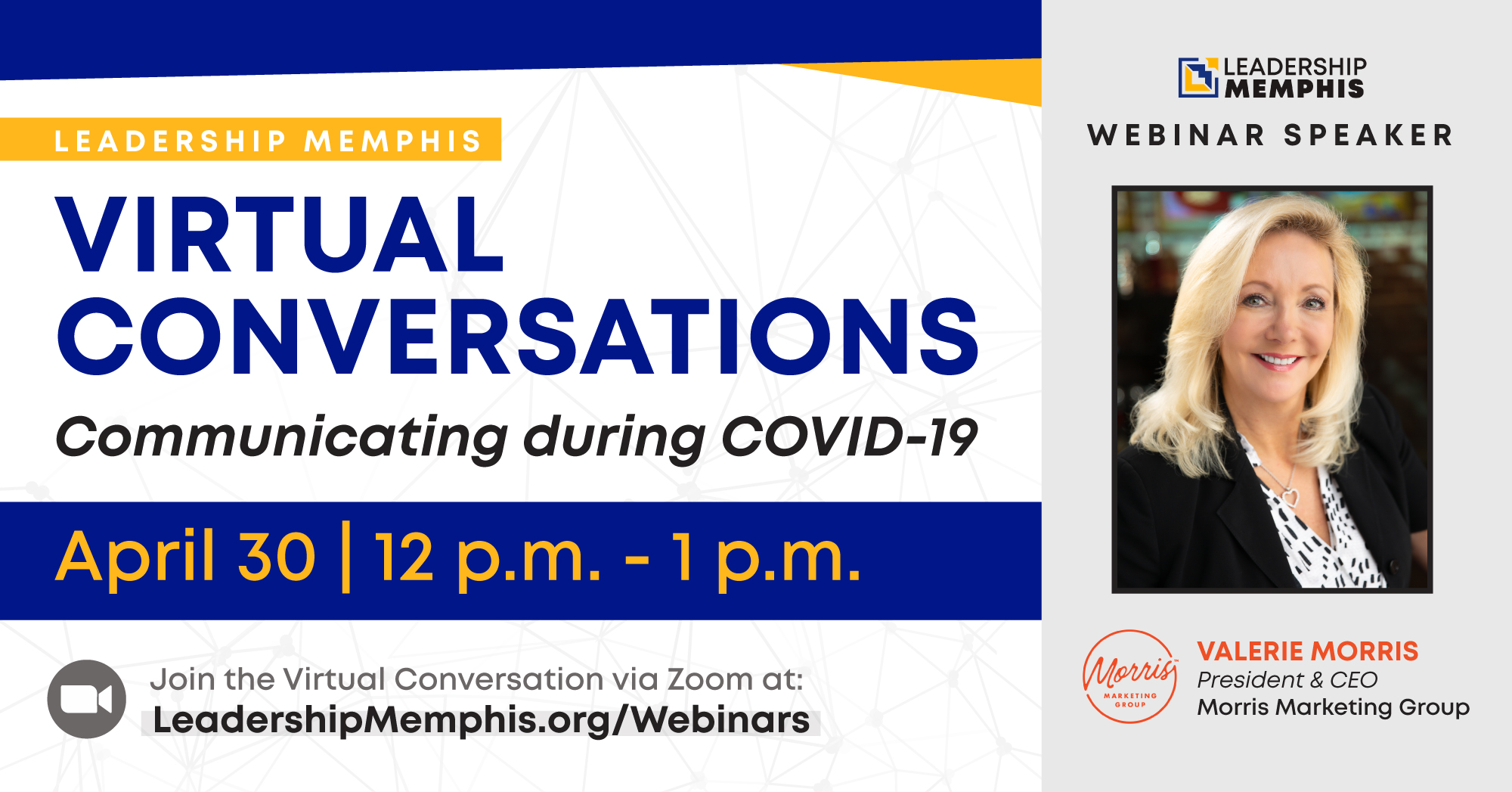 Valerie Morris, President & CEO of Morris Marketing Group led our conversation on Communicating during COVID-19.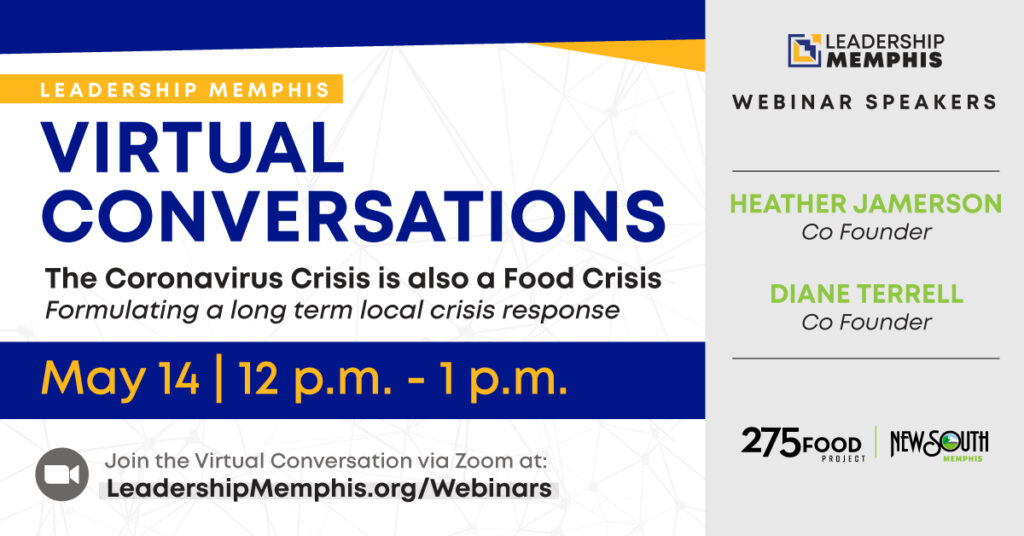 Heather Jamerson and Diane Terrell, Co-Founders of 275 Food Project and New South Memphis, will share how COVID-19 is creating a food crisis and how their campaign is fighting back.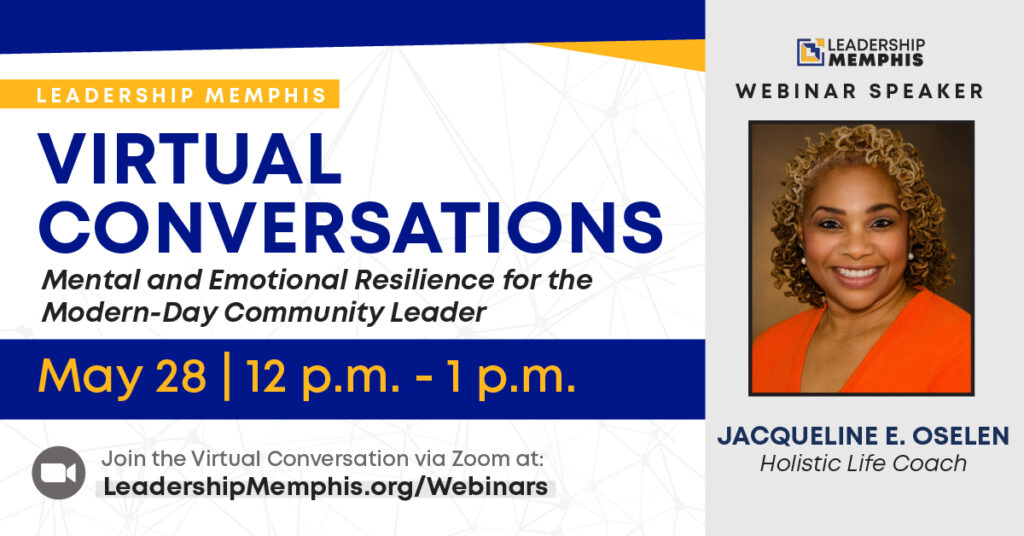 Holistic life coach Jacqueline E. Oselen will explain the importance of mental and emotional resilience for leaders and explain some of her techniques that build these skills.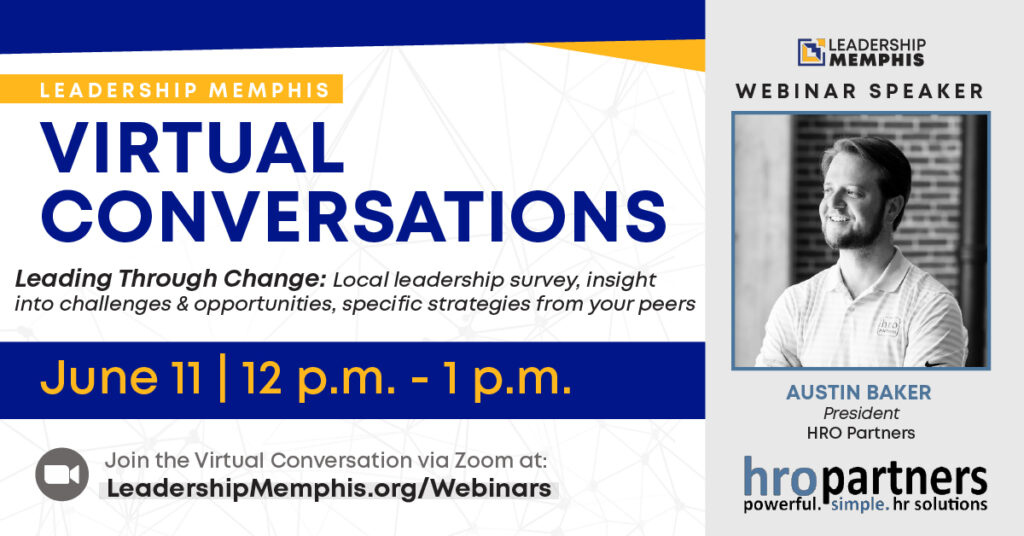 Leadership Memphis is partnering with HRO Partners to draw leadership insights that reveal the common challenges, best practice solutions, and opportunities that are being created throughout the Mid-South.
Local leaders completed a short survey about their: challenges, practices for addressing them, and the opportunities they are facing right now. Watch our webinar from June 11 and hear the results!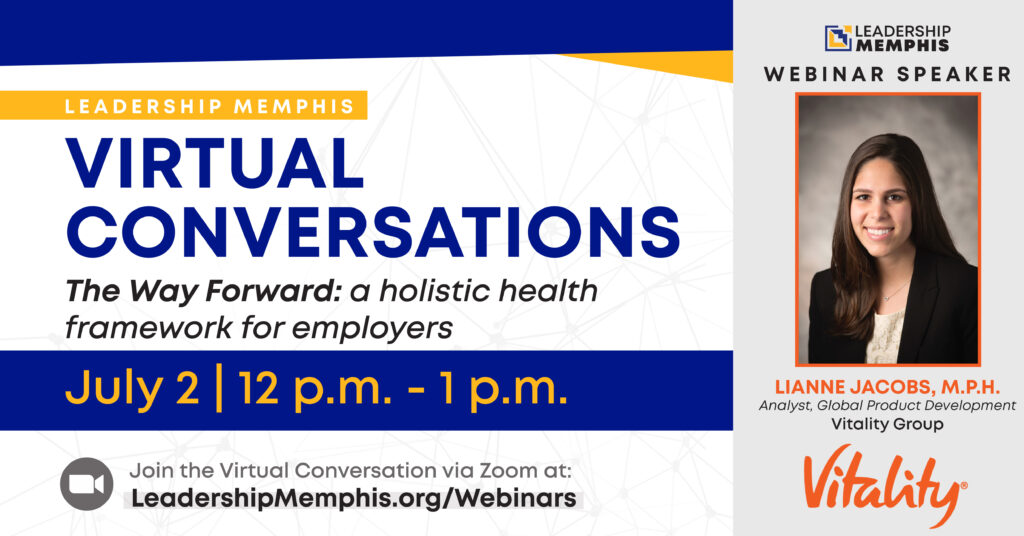 As states reopen, employers and employees must navigate a complex set of factors to determine how and when to reopen the workplace.
Join us as Vitality shares a holistic health framework to help employers think through crucial decisions centered around their communities, their workplaces, and their people.