Leadership Memphis invites you to join our Virtual Conversations as we talk about Leadership during COVID-19.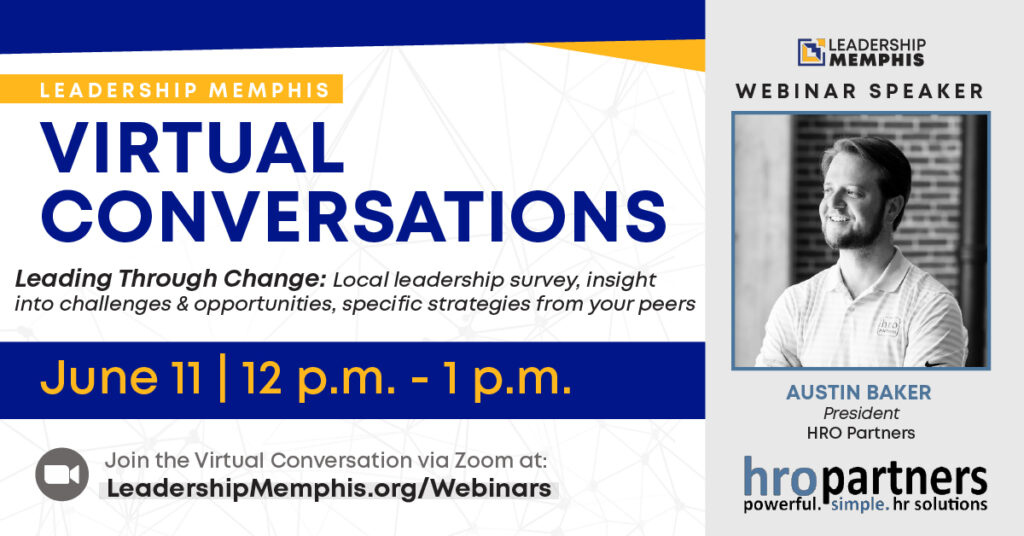 Leadership Memphis is partnering with HRO Partners to draw leadership insights that reveal the common challenges, best practice solutions and opportunities that are being created throughout the Mid-South.
Please take a moment to complete a short survey about your challenges, best practices, and opportunities that you are facing right now. After completing the survey, don't forget to register for the webinar on June 11 from 12 to 1 p.m. to hear the results of what local leaders are facing!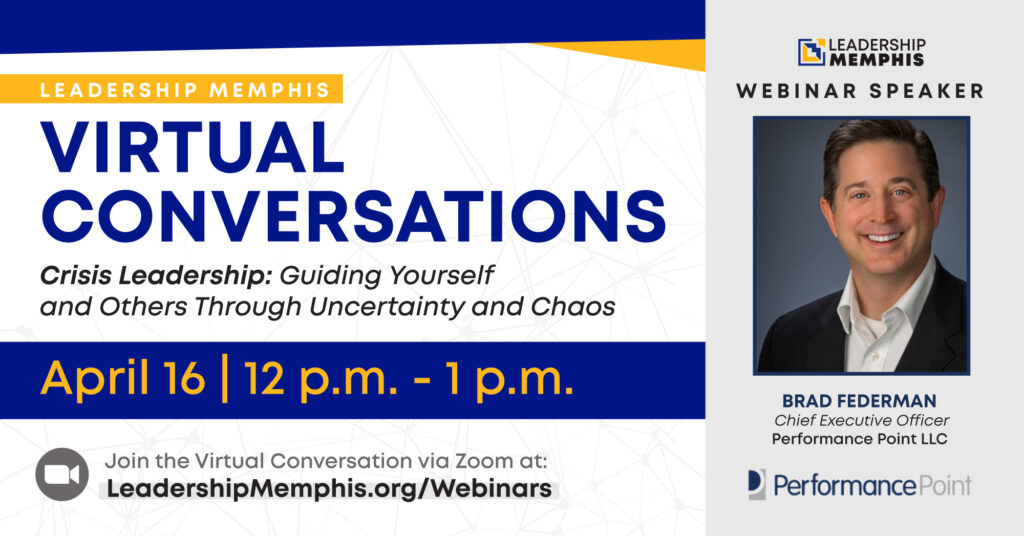 Our first conversation is Crisis Leadership: Guiding Yourself and Others Through Uncertainty and Chaos by Brad Federman, Chief Executive Officer of Performance Point LLC.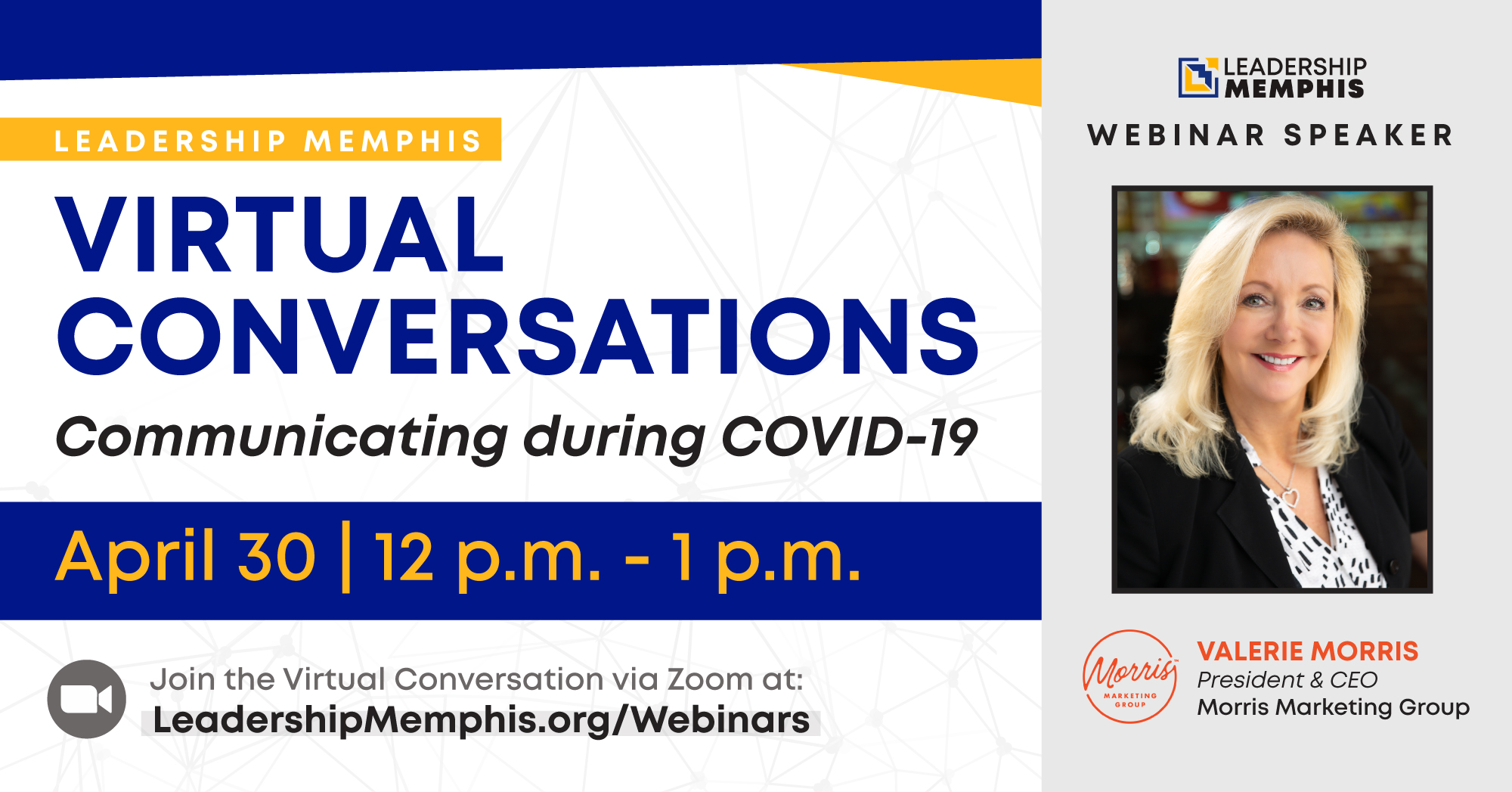 Valerie Morris, President & CEO of Morris Marketing Group led our conversation on Communicating during COVID-19.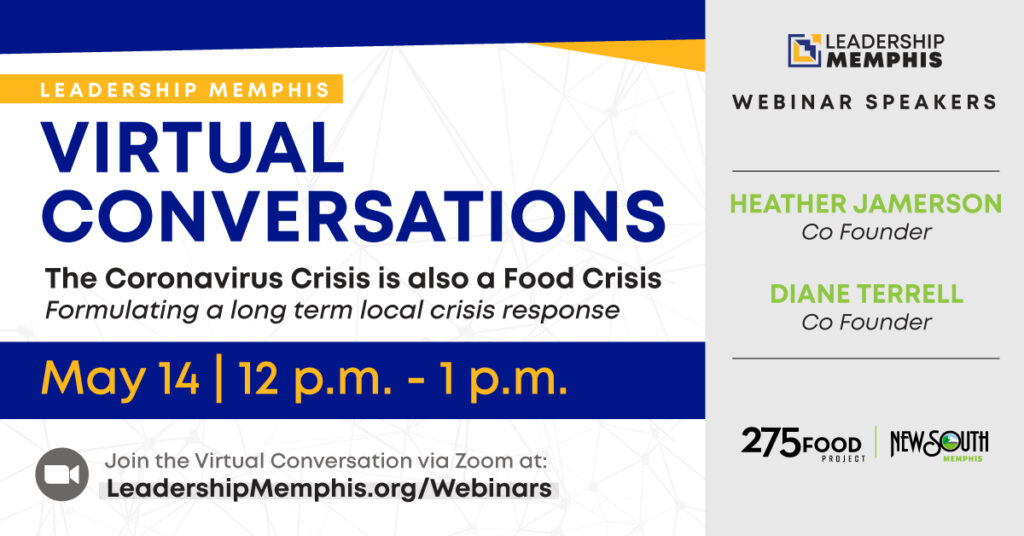 Heather Jamerson and Diane Terrell, Co-Founders of 275 Food Project and New South Memphis, will share how COVID-19 is creating a food crisis and how their campaign is fighting back.