Leading Through Change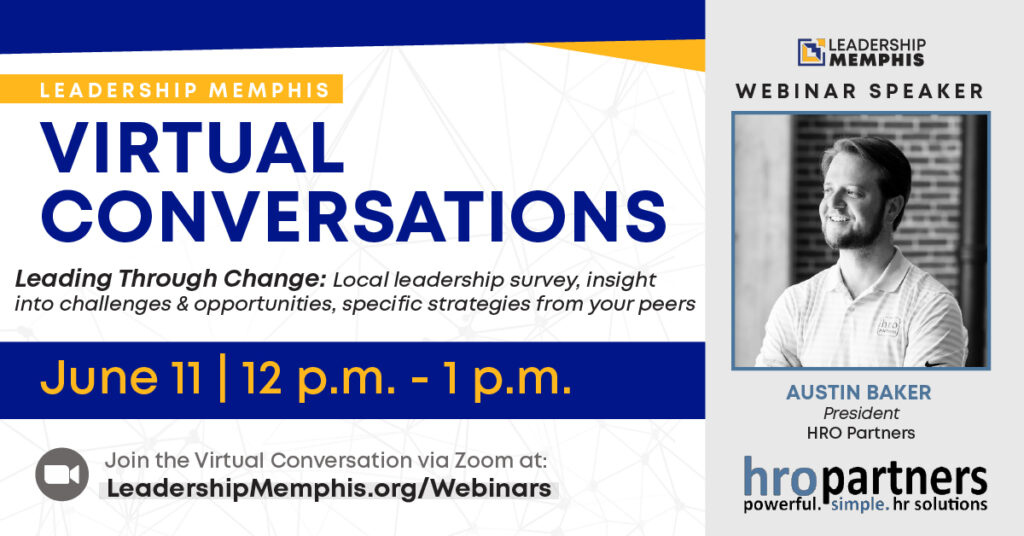 Leadership Memphis is partnering with HRO Partners to draw leadership insights that reveal the common challenges, best practice solutions and opportunities that are being created throughout the Mid-South.
Please take a moment to complete a short survey about your challenges, best practices, and opportunities that you are facing right now. After completing the survey, don't forget to register for the webinar on June 11 from 12 to 1 p.m. to hear the results of what local leaders are facing!