15th Annual Multicultural Breakfast – Advancing DEI: Leading Through Mentorship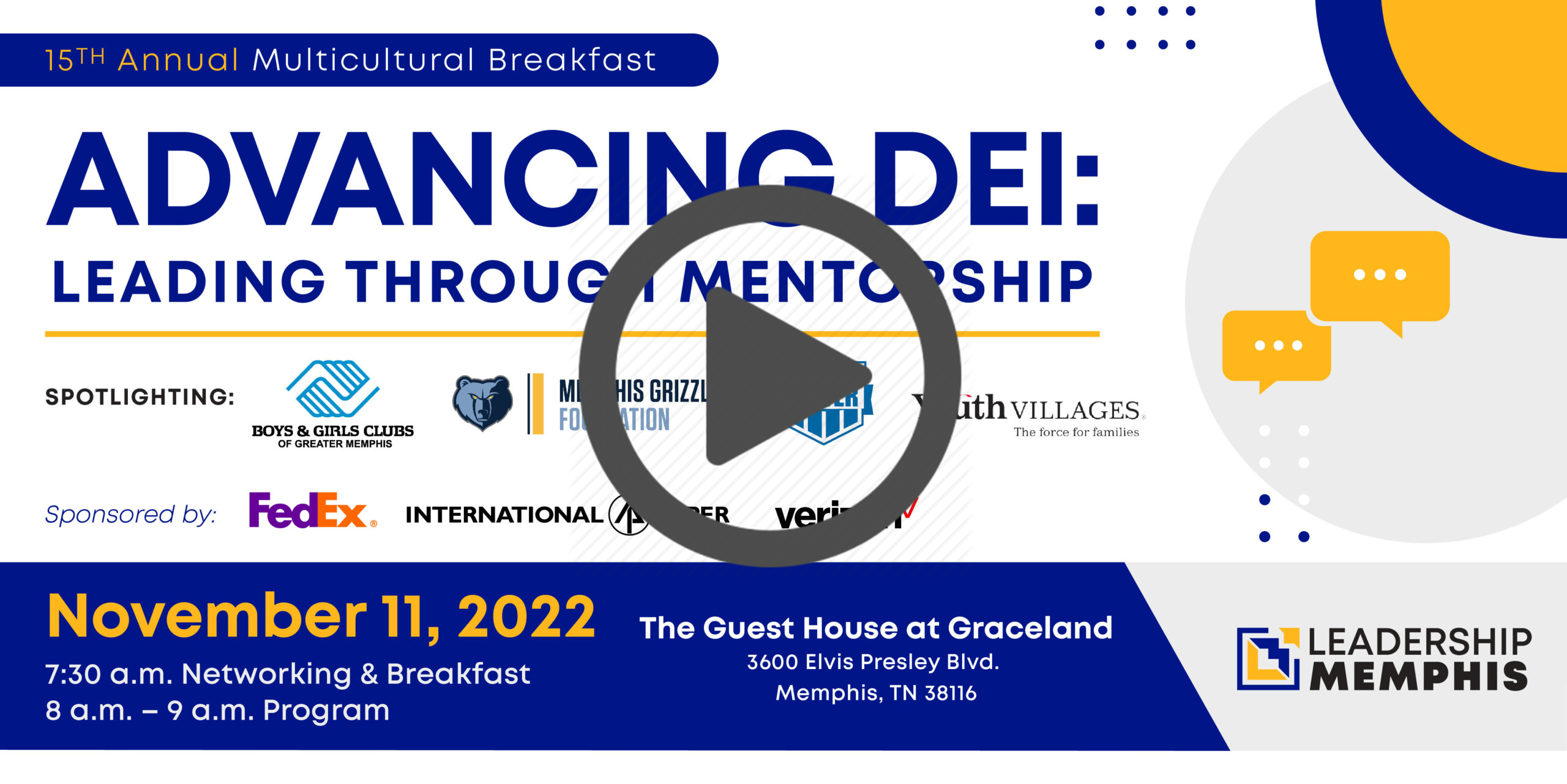 The 15th Annual Multicultural Breakfast Friday,  occurred on November 11, 2022, at The Guest House at Graceland.
This year, the focus was on the importance of mentorship and how it can impact the future of Memphis.  Agencies across the Mid-South provide mentorship programs for our youth. At this event, we spotlighted four agencies: Boys & Girls Club of Greater Memphis, Memphis Grizzlies Foundation, Peer Power, and Youth Villages. Learn more about our spotlight agencies here. In recognition of Veteran's Day, we also got to hear a special Fireside Chat featuring local Military Flag Officers on the importance of mentorship in the military, moderated by Valerie Morris Bearup (EP2014).
Co-Chaired by: Rene Bustamante, VP, and Assistant Treasurer, FedEx, and Shunji Brown-Woods,  VP, Integration Management, Smith & Nephew
TABLE SPONSORS
Baptist Memorial Heath Care
CBIZ
Kroger Delta
Elvis Presley Enterprises
Smith & Nephew
Images from the event: