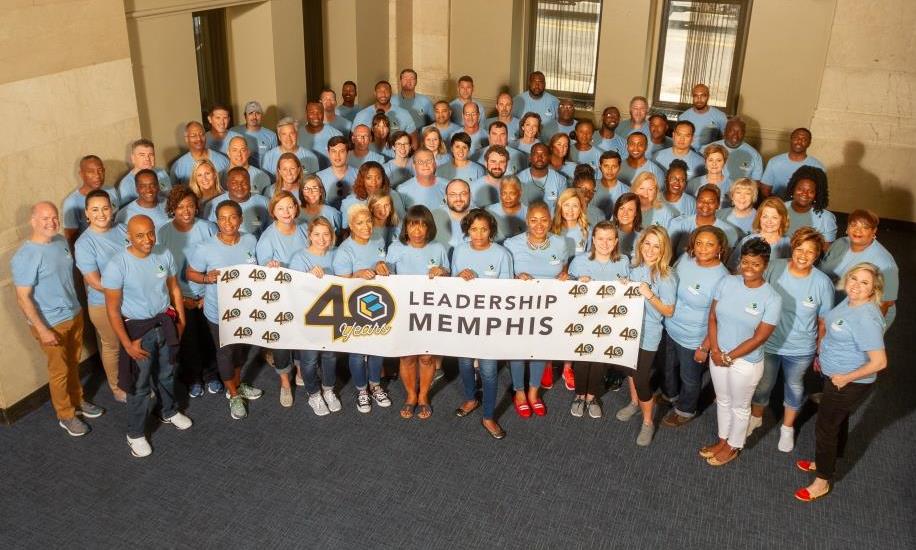 Our Mission
We prepare and mobilize leaders to work together for the good of the whole community.
Our Vision
To connect leaders to leaders, leaders to information, and leaders to community.
Leadership Memphis develops community change agents, connects them with others who have a passion to serve, and empowers them with information and opportunities to make a difference.
Leadership Memphis is the premier community leadership organization in the city. Founded in 1979, the organization has graduated more than 3,377 community leaders and continues to be a ground-breaking innovator with new programs and action initiatives that drive educational achievement, diversity and inclusivity and collective impact.
The organization has four programs—Executive, Criminal/Juvenile Justice, FastTrack, and Grassroots—that develops community leaders at every level from seasoned professionals and emerging talent to front-line leaders.
Leadership Memphis hosts three signature events annually designed to create stronger connections between our alumni, sponsors, community partners and other business aned community leaders in support of our vision, mission and goals. Our signature events are The Community Leadership Luncheon, Multicultural Breakfast and Alumni Holiday Party.
Our action initiatives are Graduate Memphis  and Volunteer Memphis. These initiatives are undertaken to help enhance our city economically and socially by increasing the number of adults who have college degrees and to increase volunteerism throughout the Mid-South.